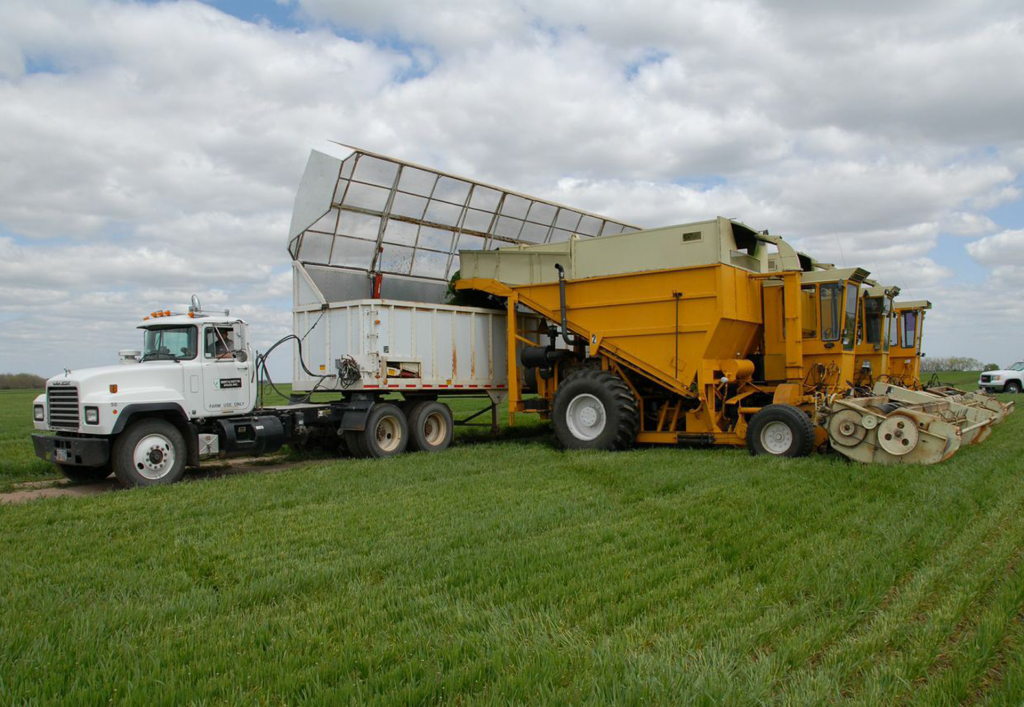 The alfalfa processing business has seen many changes and challenges through the years. Frankly, the last quarter-century has been devastating to the industry. Some 200 alfalfa processing plants in 26 states have closed during that time.
Bert and Wetta has gone through changes too. A few years ago, the company's headquarters moved from Maize to Larned, a prime hay growing area of central Kansas.
Today, the company employs over 60 men and women in two locations with combined experience of over 400 years. Bert & Wetta ships products to over 25 states plus Puerto Rico, Japan and the Dominican Republic.
Alfalfa dehydrating has historically been done to produce good quality livestock feed, such as pellets and meal for cattle, horses, rabbits, chickens and unusual animals such as ostrich, emu, deer and elk.
Bert and Wetta has pursued niche products. One such product is chopped dehydrated hay in plastic bags. This innovative product has received two U.S. Patents for the process. This "baled" hay has numerous advantages. It is cleaner to transport and store, easier for the horse to chew and swallow and has very little waste.
Another product Bert & Wetta markets is alfalfa used for Bio Remediation. This is to clean up pollution, or environmentally damaged waste sites.
Caring for the Environment
In 2001 Bert & Wetta converted their alfalfa dehydrators to utilize wood waste instead of natural gas. Wood waste normally earmarked for a landfill is now used for dehydrating alfalfa. This conversion will not only help reduce use of a non-renewable energy source it will also help the environment.
Bert & Wetta is meeting specialized needs of animal nutrition, as well as products to help clean the environment, while working to produce these products in a safe and environmentally sound method.