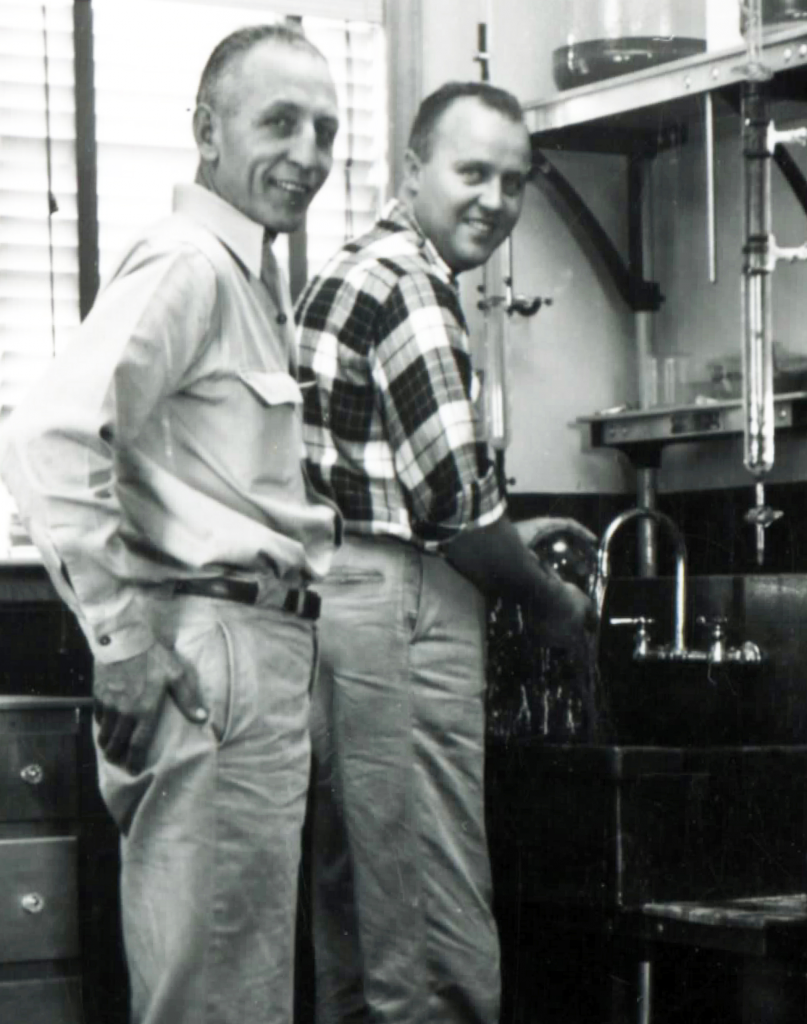 Family Owned and
Operated since 1946
All production aspects of US Alfalfa are controlled by an experienced, family-owned and operated manufacturing business. Bert & Wetta Sales, Inc. has been producing quality alfalfa products since 1946.
The Founders
The company name Bert & Wetta comes from its founders, Ray Bert and Joe Wetta. They grew up in Kansas in the 1920s. Joe was from Colwich, and Ray was from Neodesha, both small rural towns.
They both went to Kansas State University in Manhattan Kansas, and were fraternity brothers. As World War II escalated, the men, with a great sense of duty and honor joined the armed forces. Joe served in the Army and fought at Guantanamo Bay. Ray joined the Navy and sailed and fought in the Pacific.
How It Began
One day in 1946, Ray Bert and Joe Wetta happened to run into each other back on the streets of Wichita. The old friends began talking about what they were going to do since the war was over. They discussed some of the new feed processing technology. Later that year, they joined forces to form the company Bert & Wetta Sales, manufacturers of dehydrated alfalfa meal.
Field Queen
As an offshoot of their alfalfa dehydration business Ray and Joe designed a field cutter to meet the demands of their rapidly growing business. Thus, the FIELD QUEEN was born. It was the first self-propelled forage harvester in the world. In one process it would cut, chop and load alfalfa right in the field so that it could go to the mill ready for dehydration, reducing labor-intensive cutting, raking and pitch forking. Orders for the easy to maintain field chopper came from throughout the U.S., Canada, and Europe.