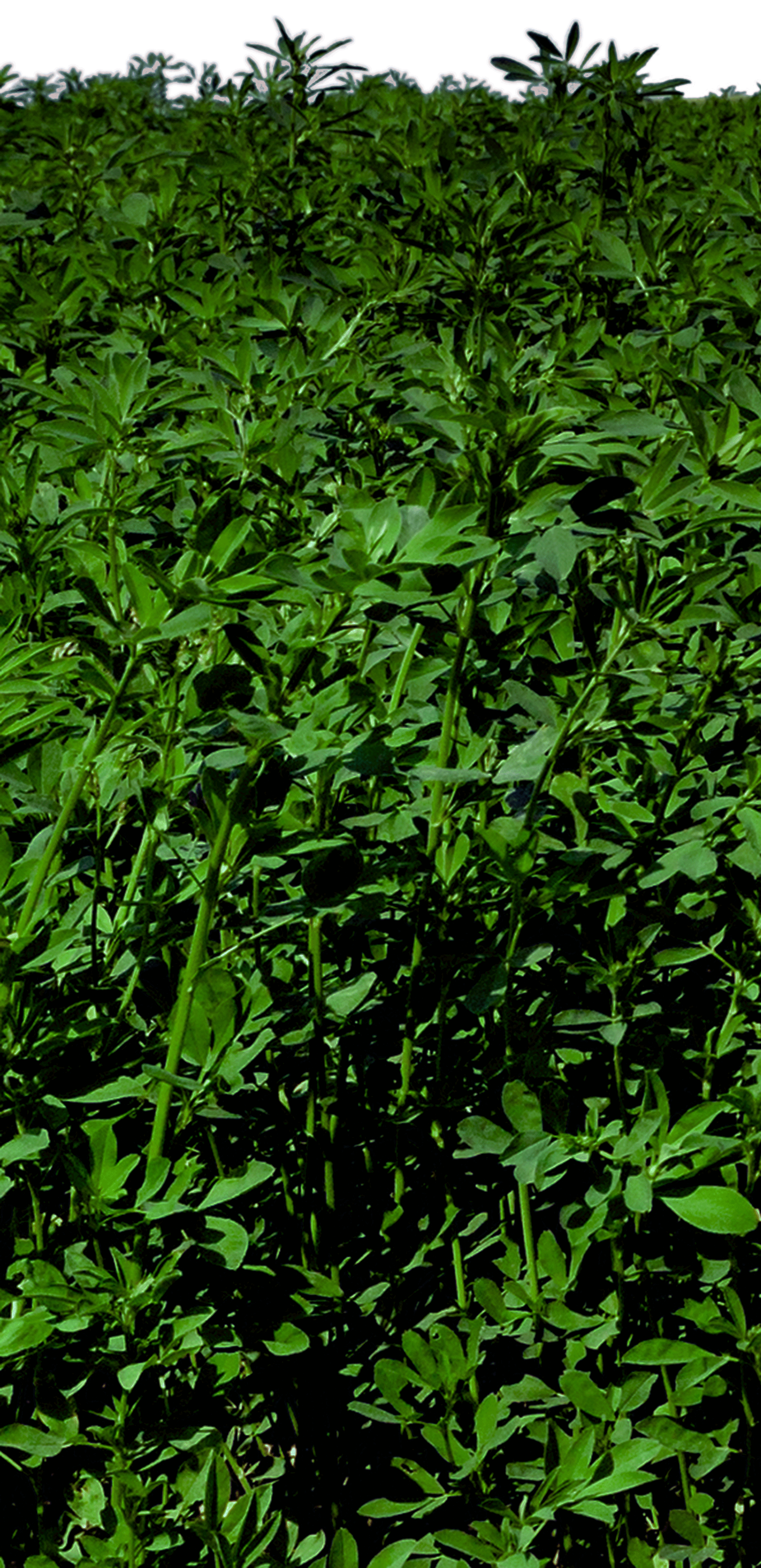 Frequently Asked Questions
Why feed Dehydrated Alfalfa?
Dehydrated alfalfa is the most nutrient-rich form of alfalfa, containing more vitamins, minerals, and amino acids than typical suncured alfalfa. It has been reported that ten pounds of high quality dehydrated alfalfa will probably out-yield most horse "conditioners" on every labeled ingredient except vitamin B-12, and will supply most of the horse's energy and protein needs. Also improves appearance and performance of your animals.
How much US Alfalfa should I feed my horse?
Click here for feed recommendations.
What is the difference between US Alfalfa and conventional hay?
Click here for a list of advantages of US Alfalfa over hay.
Where can I get US Alfalfa?
Click here for help in locating a distributor.
Can I feed US Alfalfa to other animals?
Yes, click here to see our list of animals that have been fed US Alfalfa. If your animal is not listed, check with your vet or animal specialist to see if it would be good for your animal.
Mature Non-Working Horses
Feed ½ to 1 pound US ALFALFA per 100 pounds of bodyweight daily.
Working Horses, Young Growing Horses, Gestating or Lactating Mares
Feed 1 to 1 1/2 pounds of US ALFALFA per 100 pounds of body weight daily.
US Alfalfa should be bunk, trough or bucket fed (same as grain). US Alfalfa can be fed by itself or mixed with grain and grain-based feeds.
Whenever making a change in your horse's diet nutritionists recommend making the change gradually. We recommend at least one week to fully change your horse's current hay diet to US Alfalfa.
The above is an approximate feeding recommendation only. Consult your veterinarian for specific feeding questions concerning your animal.
How Does US Alfalfa Compare to Conventional Hay?
We have provided some comparables of US Alfalfa to conventional hay, to help you better understand our product.
Higher quality and protein – than alfalfa cubes or conventionally baled hay.
Guaranteed 17% Protein – baled hay has no guarantee
Cleaner to transport and store – and the convenience of a compact size
Easier to chew and swallow – and helps with digestion especially in the mature horse
Easier to handle & feed – feeds as easy as grain
Less waste – nutritionists agree horses can waste up to 30% of long alfalfa before it is consumed
More consistent quality – eliminates the guess-work of buying alfalfa
Controlled, uniform moisture – virtually eliminates chances of mold & spoilage
Less storage space required – 50% more dense than conventionally baled hay